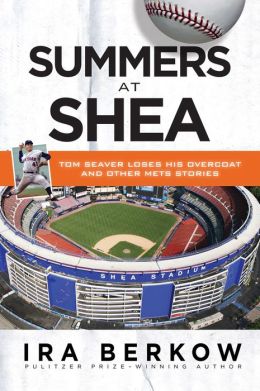 Pulitzer Prize-winning sportswriter Ira Berkow will discuss his eventful time around the New York Mets at the Yogi Berra Museum & Learning Center located on the campus of Montclair State University in Little Falls on Monday, July 15, at 6 p.m., followed by a signing of his new book Summers at Shea.
In a distinguished journalism career that spans the Mets' colorful history, Berkow, a former New York Times columnist, has covered every major Mets personality, from Casey Stengel to Tom Seaver and Darryl Strawberry to David Wright. Summers at Shea is culled from 50 years' worth of reflections, personal stories and opinions on major players and events.
Berkow's appearance at the Museum coincides with the Mets hosting the 2013 All-Star Game at Citi Field, as well as the 40th anniversary of the Mets' improbable 1973 National League  championship team, managed by Yogi Berra.
To RSVP or for more info, call 973-655-2378.
Tags:
Ira Berkow