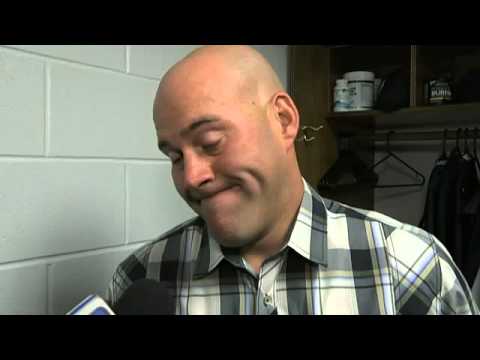 With Kevin Youkilis trading places with new Yankees acquisition Masahiro Tanaka of the Rakuten Golden Eagles in Japan, I was curious as to how he would adjust to the new culture. Sometimes it work, as in the case of Warren Cromartie; sometimes it doesn't, as was the case for Jake Elliot (although he did, finally, come around).
I've been trying to get a hold of Youk, so far with no luck. So I asked Robert Whiting, author of several books on baseball in Japan, including You Gotta Have Wa and The Meaning of Ichiro: The New Wave from Japan and the Transformation of Our National Pastime, among others (including co-authoring Cromartie's autobiography), for his thoughts. Here's his response:
Youkilis is really well-known in Japan as the one-time teammate of Daisuke Matsuzaka when Dice-K was with the Red Sox. NHK, Japan's leading TV network telecast nationally every game Matsuzaka pitched [for Boston].

Japanese fans liked [Youkilis] because of his intense style of playing baseball and his off-the field generosity. So I am sure he will be a big hit.
I wonder if Youkilis, now out of the Yankees clutches, will go back to the beard.
Whiting further pointed out
Youkilis is not the first Jewish ballplayer in Japan. There was Gabe Kapler, for one,  who was not successful, and Richie Scheinblum, for another,  who was. Scheinblum played for the Hiroshima Carp in the mid-70's and helped them win a pennant in 1975.

According to Jim Allen, Richie wanted to wear the number 55 on his back because the Japanese reading of the number 55 is go-ju-go. But that number was already taken, so he had to pick something without a double meaning.
Tags:
Kevin Youkilis
,
Richie Scheinblum