In this case, I'm using the word for both "goodbye" and "peace."
It should not come as a giant surprise that the former Giant (and Panther and Viking and Chief) has announced his retirement. He did not play last season and only appeared in  13 of 36 games for New York over his two seasons with them due to an unfortunate series of injuries.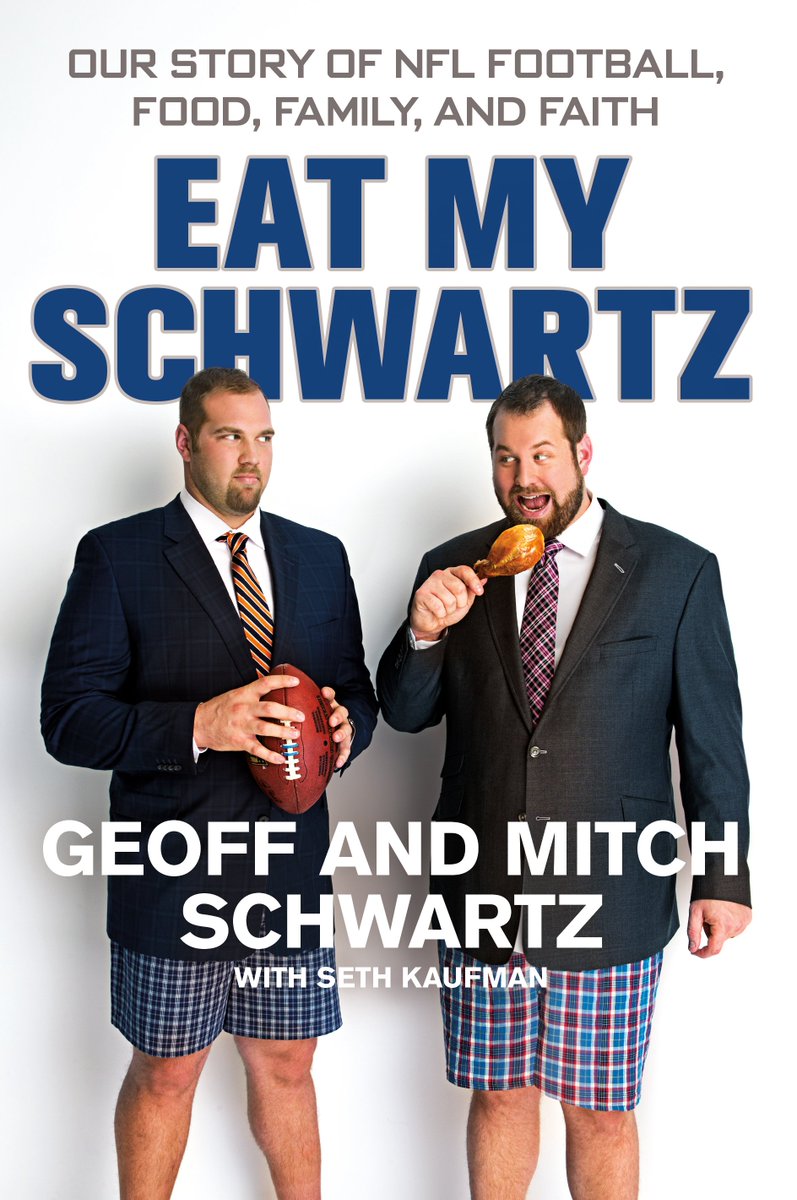 One of the things Jewish football fans appreciated about both him and his younger brother Mitchell — who is already being recognized as one of the best at his O-Line position — was how they embrace their religion. They were frequent guests at Jewish day schools and JCCs and earlier this month, they were among a group of local personalities inducted into the Southern California Jewish Sports Hall of Fame. I found it charming that their recent joint memoir, Eat My Schwartz: Our Story of NFL Football, Food, Family, and Faith
, started off with the family celebrating Hanukka. Sweet.
Geoff wrote about his decision on SBNation. I'm sure he'll do well; he spent the past season as an analyst for several on-line and broadcast outlets. And despite all the enjoyment he and his family have received through the sport, I can't help thinking they're kind of glad he's getting out while he's young and in relative good health.
Mazel tov, Geoff, and thanks for the memories.
Tags:
Geoff Schwartz
,
Mitchell Schwartz