As the various teams start to get together in preparation for the World Baseball Classic, here's what's doing with Team Israel, as well as the JMLs who have plighted their trough elsewhere.
Ian Kinsler wants to win, just not for the Israeli team apparently.
Lincoln Mitchell, author of Will Big League Baseball Survive?: Globalization, the End of Television, Youth Sports, and the Future of Major League Baseball, contributed this piece to the Forward, asking "Is The World Baseball Classic An Error For The Jews?" While I enjoyed his book, I take issue with some of his assertions which seem to be based on his claim that "there happen to be no Jewish players on the American team," which is simply not true. In addition to Kinsler, Houston Astros' sophomore Alex Bregman is on the USA roster. I also take exception to his statement that "because the US team is much better than the Israeli team, the WBC will give some credence to the tired and offensive notion that Jews stink at sports or other physical activities." On the other hand, there is merit to his concern that allowing American Jews to play for Israel "provides fodder for those who believe that Jews are not quite true Americans and are more loyal to Israel than to the US. During a time when the President of the United States promotes the old anti-Semitic slogan, 'America First,' this is something that cannot be ignored." There are lots of players in the WBC who will be playing for the countries of their ancestry but only Israel seems to bring up that loyalty issue. Can you imagine a Major Leaguer on Team Jamaica being accused of dual loyalties?
Team Israel held a mini-camp in Scottsdale recently.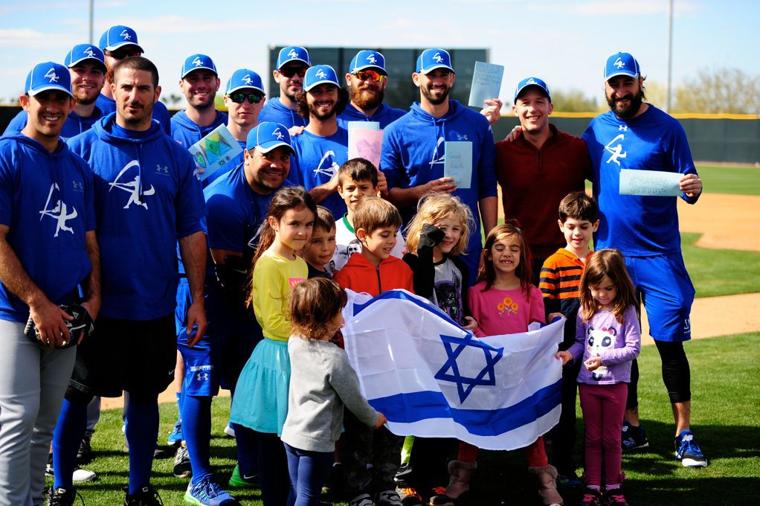 Tags:
Ian Kinsler