Another shvach day for the fellas.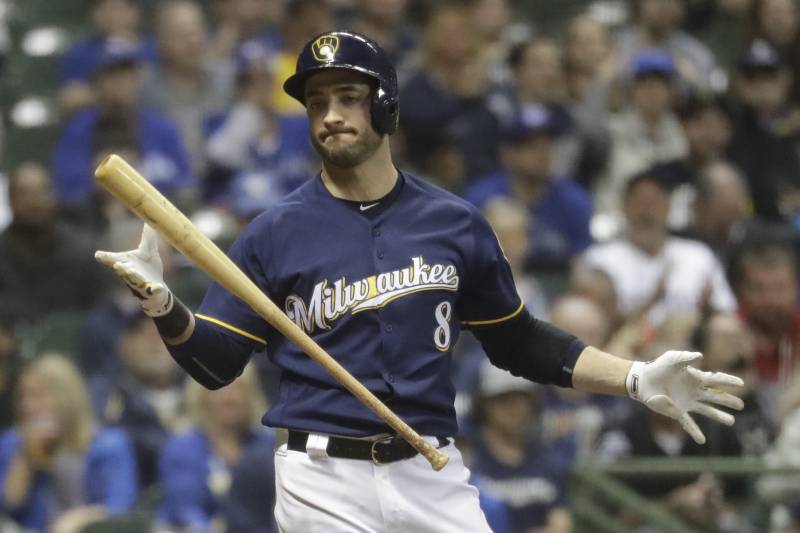 Bad news for Ryan Braun: He left the Milwaukee Brewer's 4-0 loss to the visiting Arizona Diamondbacks with a recurrence of that calf injury which put him in the disabled list. Looks like he's heading back there. He was 0-for-1 before coming out in the fourth. The Brewers are 25-22.
Danny Valencia was 1-for-3 with a walk and committed his third error as the Seattle Mariners (21-27) beat the host Washington Nationals, 4-2.
Ian Kinsler singled in five at-bats for the Detroit Tigers (22-24) who lost a tight one to the Houston Astros (32-16), 7-6. Alex Bregman was 0-for-4 for the winners.
The LA Dodgers (28-20) placed Joc Pederson on the concussion DL following his outfield collision with Yasiel Puig. They beat the visiting St. Louis Cardinals, 7-3.
No games for Craig Breslow (Minn. Twins), Kevin Pillar (Toronto Blue Jays), and Richard Bleier (Baltimore Orioles). The game between Scott Feldman's Cincinnati Reds and the host Cleveland Indians was postponed.
Save
Save
Tags:
Alex Bregman
,
Danny Valencia
,
Ian Kinsler
,
Joc Pederson
,
Ryan Braun