Games of Jan. 8.
NBA
Omri Casspi had a pretty good all-around game off the bench for the Golden State Warriors (33-8) in their 124-114 win over the visiting Denver Nuggets. Casspi score four points in 12 minutes but also contributed four rebounds, one assist, a blocked shot, and a steal. Next up: the LA Clippers come to town on Wednesday.
NHL
Only one game on the NHL docket last night but it involved one of the boys: Zach Hyman took two shots on goal in 18:26 as the Toronto Maple Leafs ((25-16-3) fell to the visiting Columbus Blue Jackets in overtime, 3-2.
Tonight, Michael Cammalleri and the Edmonton Oilers visit the Nashville Predators while Jason Zucker and the Minnesota Wild play host to the Calgary Flame.
MLB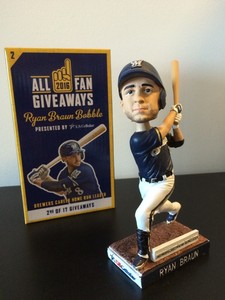 Holy cow. Spring training hasn't even started yet but we get a headline like this? I almost feel sorry for Gabe Kapler; has to be tough being involved in any sport in Philadelphia.
Now this is what the off-season is for (Ryan Braun).
NFL
More Josh Rosen draft speculation.
Tags:
Gabe Kapler
,
Josh Rosen
,
Omri Casspi
,
Ryan Braun
,
Zach Hyman