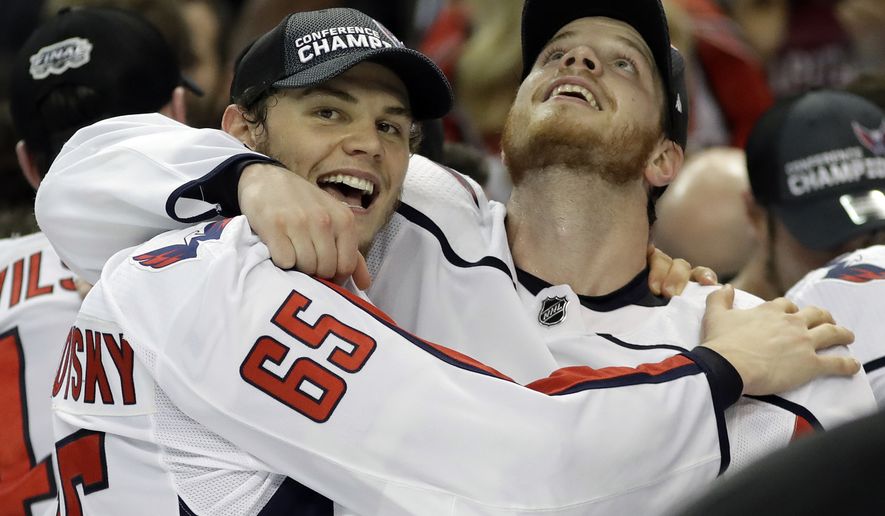 It's Andre Burakovsky (#65 in photo on right) of the Washington Capitols versus the Vegas Golden Knights (what happened to the "Las?"), an expansion team that defied all expectations to make it to the finals in their first season of existence.
Burakovsky — who has been plagued by injury in the post-season — scored two goals last night to help the Caps beat the Tampa Bay Lightning in the seventh game, 4-0. They were his only points in the eight games in which he appeared.
Brendan Liepsic started the season with the Knights but was traded to the Vancouver Canucks in February. Oh, well.
Burakovsky was the subject of some controversy over his Jewish identity but the Jewish Sports Review maintains that's he's MOT.
Tags:
Andre Burakovsky