Welcome, Ty Kelly, to the "newest" JML.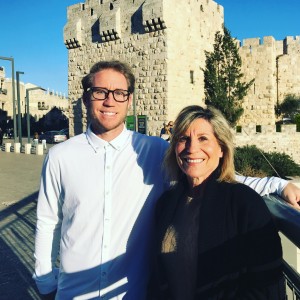 Kelly — who was a member of Team Israel in the most recent World Baseball Classic — was called up by the NY Mets yesterday for their doubleheader against Gabe Kapler's Philadelphia Phillies (50-39).
This is what I wrote about Kelly when I was still with the NJ Jewish News back in 2016:
You have not heard of him, my friends, because, going by the guidelines of the Jewish Sports Review, Kelly is not a MOT: neither of his parents are Jewish nor is he a convert. But according to Jay Horwitz, the Mets' vice-president of media relations, Kelly has Jewish grandparents, which is basically all one needs to compete for a national team. I'm not sure what the Mets would do with him, or what his choice would be, come time for the WBC games: would he still want to represent and would the Mets allow it? Would they continue to pay his pro rated Major League salary (doubt it).
In fact, Kelly's mother, Diane, is Jewish so JSR has apparently reversed that "edict." And here's today's article by Scott Barancik of JewishBaseballNews.com.
Kelley entered the first game as a defensive replacement at third base in a double switch, going 0-for-2 as the Mets (36-52) won, 5-4in 10 innings, on another walk-off home run by Wilmer Flores, 5-4. Kelly was also a double-switched defensive replacement in the nightcap, hitless in one at-bat, as the Mets lost 3-1. Both teams managed just two hits apiece, but one of them was a bases-clearing double by pitcher Aaron Nola.
Danny Valencia's three-run homer was the game-winner as the Baltimore Orioles beat the visiting NY Yankees 5-4 in the first game of their doubleheader. It was his ninth of the year and his only hit in three at-bats, breaking an 0-for-23 skid, as well as the O's six-game losing streak.
Valencia was 0-for-4 in the second game, a 10-2 loss for Baltimore (25-66).
Joc Pederson was 0-for-5 with an RBI as the LA Dodgers (49-41) beat the host San Diego Padres, 8-2.
Alex Bregman had one of the Houston Astros' (61-32) five hits in their 2-0 loss to the visiting Oakland A's. Mazel tov is in order as he was named to his first All-Star team, as a reserve. He was only JML — at this point — to be honored thusly.
Everyone else either had the day off or is on the DL