As we slowly head towards the fall, I am reminded that there are other sports beside baseball, reluctant as I am to admit it.
NFL training camps opened recently, so now would be an appropriate moment to look at the handful of Jews who hope to make their living cracking heads in the months to come.
Of the course the biggest story of the 2018 campaign is the ascension of Josh Rosen (right) as the new Jewish quarterback. So far, so good. On the other hand — and I hate to say it — but you have to wonder, given today's political and social climate — if anything negative said about him is honest commerce or something more insidious. IMO, football is a "Christian sport," with lots of praying and little tolerance for the outsider. If that's truly the case, anti-Semites will not be as reticent to cloak their criticisms.
Nate Ebner missed most of the year for the New England Patriots due to injury. According to CBSSports.com, he was "removed from the PUP list [physically unable to perform] Tuesday and returned to practice Tuesday, Ben Volin of The Boston Globe. Ebner was one of three Patriots defensive backs to come off the PUP on Tuesday, but given that he is coming off a torn ACL in November, chances are the Patriots will ease him back into practice sessions. Ebner re-signed with the Patriots back in March and is expected to primarily play a special teams role this season."
Mitchell Schwartz has been acclaimed one of the better offensive lineman in the league. He has quietly become a leader for the Kansas City Chiefs.
Ali Marpet of the Tampa Bay Buccaneers is also an O-Man of whom more is expected for the upcoming season.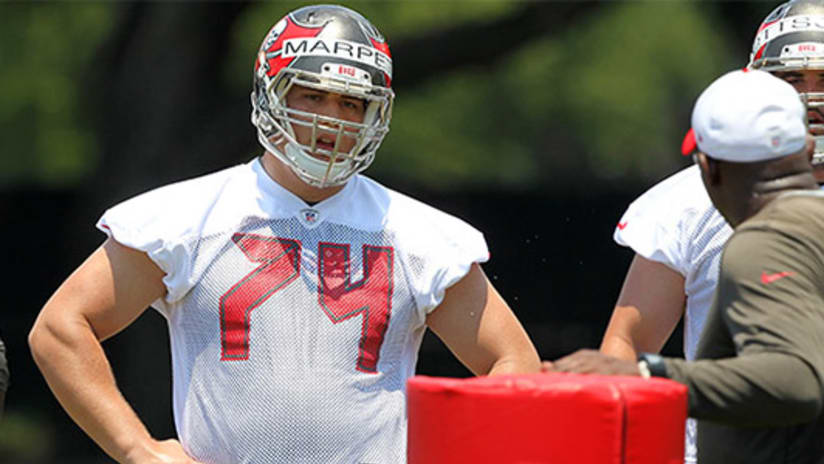 Adam Bisnowaty was signed by the Carolina Panthers off waivers after spending last season on the NY Giants' practice squad without getting into a regular season game. He had previously been signed by the Detroit Lions who released him at the end of July.
And Julian Edelman (Patriots) is still not considered Jewish by the powers that be.