Had a great time in Old London Town last week. Tried to get some baseball stuff going over there, but it was a fool's errand. The British Baseball Federation website had an address that was years-old. I found that out the hard way, making a trip out there in hopes of exchanging a copy of 501 Baseball Books for a team cap. Alas, 'twas not to be.
But I did give a the book to the Kennsington Hotel library, so I was able to accomplish at least part of my "mission."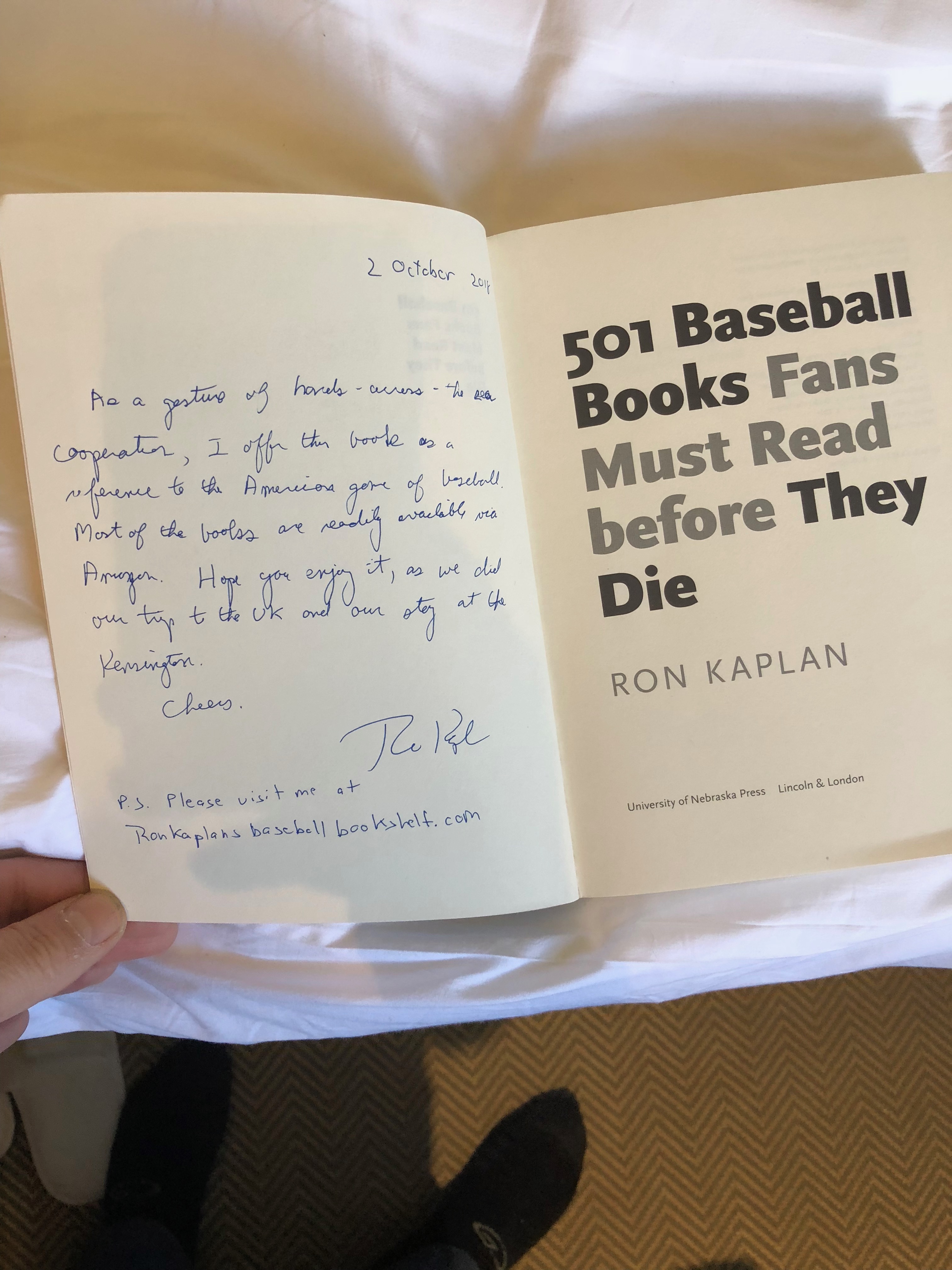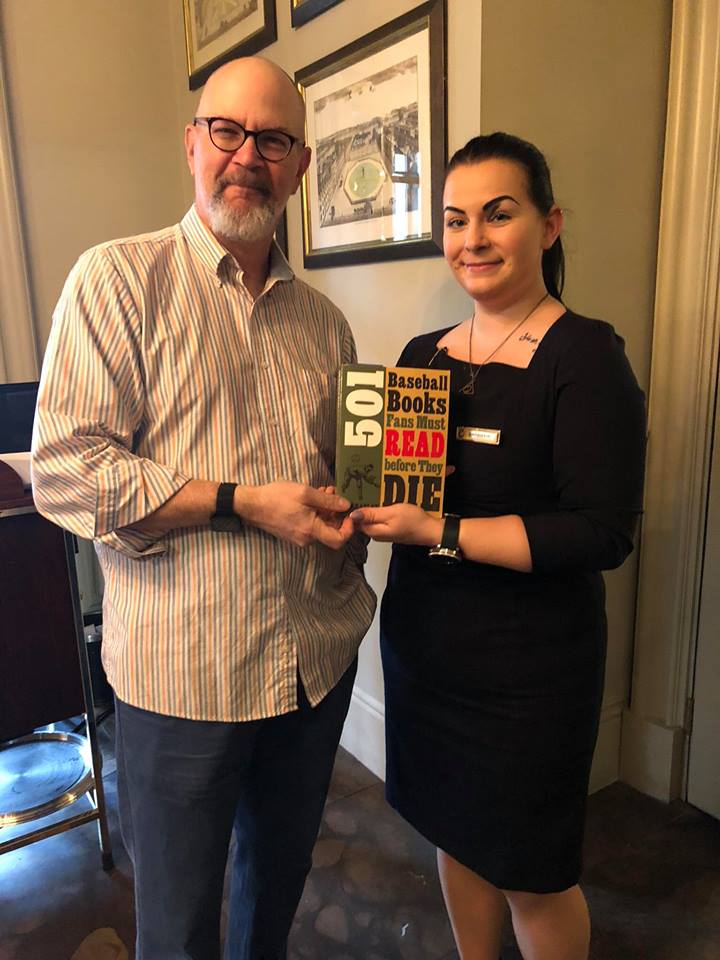 While at the Kennsington, my wife and I thought we might try to go to a local synagogue. As we used the hotel computer to search for something suitable (we neglected to bring along clothing appropriate to going to shul), we also made the acquaintance of Ken and Lynn Tepper, a lovely couple from Toronto who overheard out conversation. Landsmen! Ken asked if I happened to be the Ron Kaplan who wrote Hank Greenberg in 1938, which he had read. In addition, his son — who participated and coached in several Maccabiah Games for Team Canada — had read my book on the history of that institution. Small world.
Our encounter reminded me of a scene from one of my favorite movies, That Thing You Do, when Guy Patterson, the group's drummer meets his idol, legendary jazz man Del Paxton who's playing at an LA club. The cocktail waitress, brings him over to Paxton and some cronies, saying, "This kid has actually heard of you."