Can you believe it? Less than a month until those three little words — pitchers and catchers — warm the hearts of baseball fans everywhere. (What, you thought I was talking about the classic song by Ruby and Kalmar? By the way, Harry Ruby was a crazy baseball fan. Check out the movie version with Red Skelton  — also a fan in real life — in that role).
But I digress…
Craig Breslow, considered one of the smartest guys in baseball (degrees in molecular biophysics and biochemistry), was hired by the Chicago Cubs earlier this week with the title of "director of strategic initiatives for baseball operations," whatever that entails. The New Haven-born reliever, who last appeared in the Majors in 2017 — put in an appearance in Red Sox Nation at Temple Aliyah's annual Men's Club dinner back in November.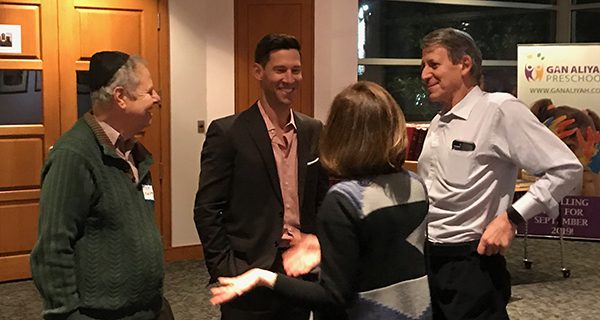 Several MOTs participated in a California Strong Celebrity Softball Game last week to raise money for those who were impacted by the wildfires in California, as well as the mass shooting in Thousand Oaks. Milwaukee Brewers' star Ryan Braun was one of the event's organizers. Joc Pederson of the LA Dodgers and Alex Bregman of the Houston Astros took the field in the fund-raiser. Pederson avoided arbitration with the Dodgers, signing a one-year deal.
Bregman has been a very busy fella in the off-season, including elbow surgery, which he shared on his YouTube channel.
All due respect — and this is probably a generational thing, or maybe just a social media thing — what is it with a segment of society that feels to the need to be so sharing? Well, at least it's not pictures of what he had for lunch. Just a thought.
Barring any unforeseen events, Braun will pass Hank Greenberg as the all-time Jewish home run king. The original Hebrew Hammer hit 331 in his 13-year career, severely curtailed by his service during World War II; the current iteration has 322 in 12 seasons. Not everyone is happy about the prospect, including Scott Barancik, founder of the Jewish Baseball News site.
What does the future hold for Kevin Pillar, the longest-tenured member of the Toronto Blue Jays? In the meantime, he agreed to a one-year, $5.8 million contract with the Jays last Friday, avoiding arbitration,
How will Philadelphia Phillies fans feel if manager Gabe Kapler can snag free agent Bryce Harper?
Zack Weiss — who failed to record an out in his major league debut for the Cincinnati Reds last April (his only appearance in the bigs, by the way), was signed to a minor league deal by the Minnesota Twins.
Perennial favorite Cody Decker has re-signed with the Arizona Diamondbacks and assigned to its Reno affiliate.
And in case you missed it:
Ian Kinsler signed with the Padres.
Brad Ausmus has a new gig as manager of the LA Angels.