("Jews" + "ice" = Jice, in case you were wondering. Game info prior to games of October 9.)
How in heck did the NHL season begin already? Always thought basketball and hockey started at the same time. The NBA season doesn't get under way for another week. So, let's catch up.
By my count, there are six MOTs in the NHL.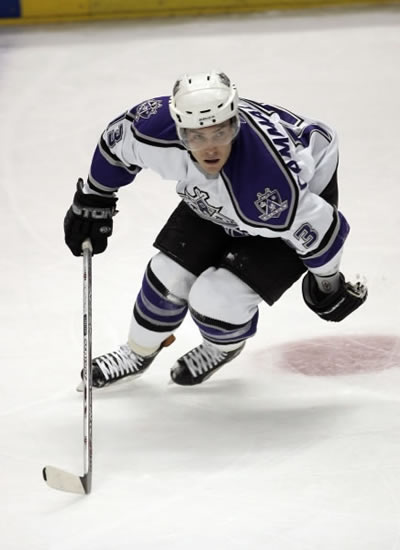 Michael Cammalleri returns to the Los Angeles Kings — where he made his league debut in 2002 — signing a one-year deal worth a reported $1 million. "Cams" who missed a good chunk of last season with the NJ Devils due to injury, may seem like a little guy for a pro athlete, standing 5'9″ and weighing in at 180 pounds, but the 35-year-old left-winger (not a political description) is the all-time scorer among Jewish skaters with 287 goals and 326 assists for a total of 613 points in his 16 seasons (613: the same number of commandments/mitzvot; is that a coincidence or what?). So far this year he's appeared in both games for the Kings, who are 2-0-0 in the Pacific Division of the Western Conference. He hasn't scored or assisted yet but you know ESPN's projections are wrong when they say he won't have any this season based on those two games so far.
Jason Demers also traded jerseys, moving from the Florida Panthers to the Arizona Coyotes in a trade back in . Demers, 29, made his debut in 2009 with the San Jose Sharks. He's appeared in 506 games, with 37 goals and 134 assists. This year, he's "pointless" in two games for the Coyotes (0-1-1).
Jason Zucker, 25, begins his seventh season with the Minnesota Wild (250 games, 65 goals/45 assists). He has one goal and one assist in two games for the Wild (0-1-1).
Zach Hyman, also 25, begins season #3 with the improving Toronto Maple Leafs (again, why are they not "Leaves?"). The center already has two goals for Toronto (2-0-0) and so is projected for 82 for the season. But since he hasn't contributed an assist yet, they have him down for zero. Of course, both scenarios are highly unlikely. Lifetime, Hyman has 16 goals and 20 assists in 100 games.
Josh Ho-Sang, right, is the baby of the bunch at 21, having made his NHL debut with the NY Islanders last year. He has appeared in one of the team's three games so far (1-1-1) with one point in their loss to the St. Louis Blues last night. As you can imagine, his is not your routine story.
Brendan Leipsic, 23, is playing for the expansion Las Vegas Golden Knights, who are tied for the Pacific lead with a record of 2-0-0. He made his NHL debut with the Leafs in 2015, appearing in six games with one goal and two assists. He's been in two games for the Knights without a point.
Save